---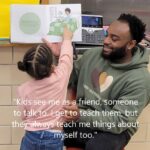 Childcare and Education has historically been a female dominated industry and although the number of men working in childcare is rising, it continues to be considerably less than women working in the same industry. Glassboro Child Development Centers is proud to offer our families an inclusive and diverse group of professionals to care for their […]
Read More....
---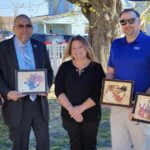 An exciting start to Week of the Young Child 2023! Glassboro Child Development Centers hosted a preschool visit for Senator Edward Durr – and we were also joined by his staffer Maria Naugle, Glassboro Mayor John Wallace, United Way of Gloucester County Executive Director Michael Gower and NJAEYC's Cathy Moran. The visit and conversation centered […]
Read More....
---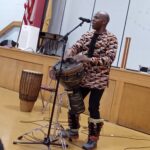 Glassboro Child Development celebrated Black History Month at an agency-wide event at Dorothy Bullock School. An interactive, African music performance by Young Audiences, art show, food tastings from Oliver's Twist, a new Black-owned, Glassboro Restaurant, crafts and prizes added to the experience. It was an AMAZING event that was enjoyed by all who attended.
Read More....
---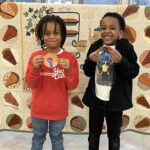 Local author Kathleen Lindsey visits RASKEL to share her book Sweet Potato Pie with the kids. Also engaged the children in a song & dance and make your own sweet potato pie craft! We really enjoyed her visit!
Read More....
---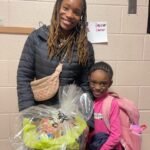 CONGRATULATIONS to SKYLAR, from our Horizon program!! Skylar is a first grader who won in the Dorothy Bullock Elementary School Superbowl Challenge. Skylar guessed the closest final score for Superbowl LVII The GCDC Preschool classrooms participated in a friendly Philadelphia Eagles, door decorating competition. CONGRATULATIONS to the PreK classroom on earning the most Likes on […]
Read More....
---